A source reported that KRG The Don has agreed to conduct a paternity test with 19-year-old Yvonne Njoki. This is after the teenager's mother claimed he is her biological dad.
According to the rapper, if the test proves he is the father, then he will go ahead and host a party. This is to welcome Yvonne to his family.
I love the fact that KRG THE DON is man enough and good hearted to be ready to support Yvonne. Even though she might not turn out to be his daughter it says a lot about the rapper I've always found him to be one of the real Dons.
Another netizen has said, I like that point that he is ready to take care of the daughter and give her a sense of belonging.
Someone else has asked, and why did she wait for that long to reveal this!,anyway if the girl is KRG child well and good. But if this mother isn't sure of what she's saying or she's just making up this story then this girl will end hating herself.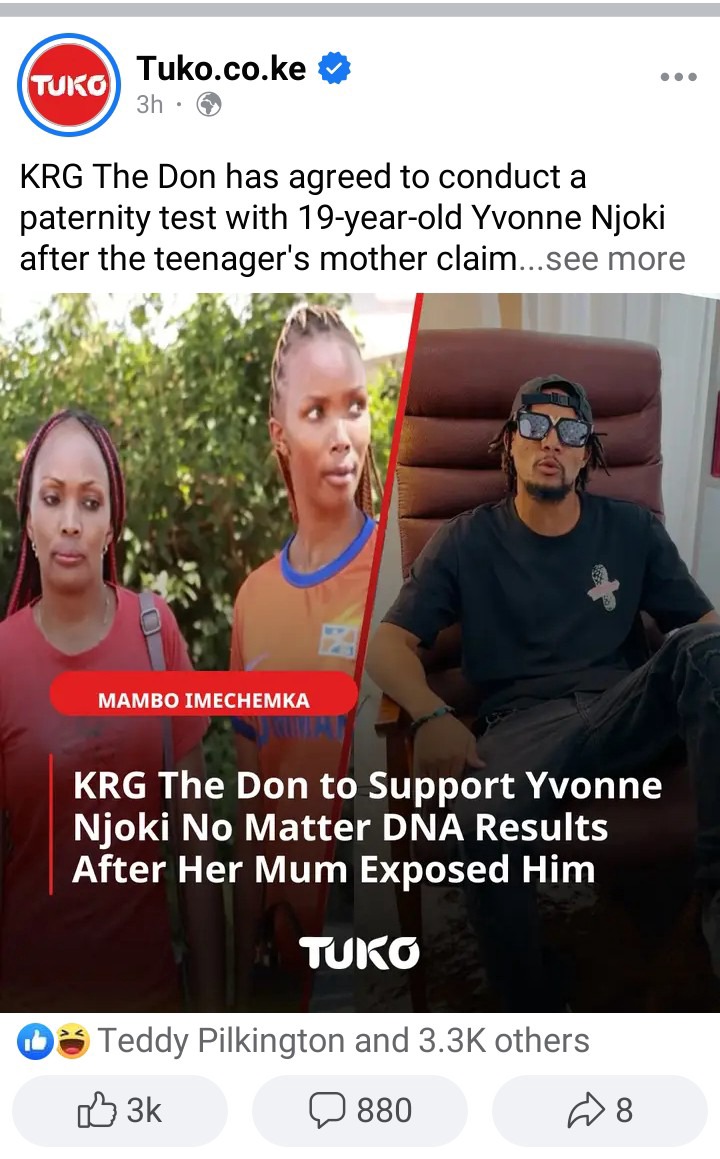 Content created and supplied by: JosKui (via Opera
News )