A reliable source has reported that Sauti Sol takes a bow. This is after they have been performing together for a very long time.
A netizen has gone ahead to say, Bien already took a solo path and he is doing great, Savara too fairing on well, I'm not sure about Chimano and Polycarp,I think they'll struggle on their solo paths.
Another has alleged, of course this must be wrangles again. People sing and when I see Dolly still in the show, I remember her 1971 song I love so much and fact that she still sing at her age. When those who never initiated to production with heart claim to be founders, projects stagnate instantly.
Investment is not end of music as someone says. They have had millions of fans every time the produce instantly. What is the biggest property they solely or collectively own cause big and permanent investments is property.
Recognize and appreciate the one playing biggest role in anything for projects to last. And if all played major parts, now stick together firmly and keep that force firmly. You get tired, groom even your children and others to continue lighting the fire.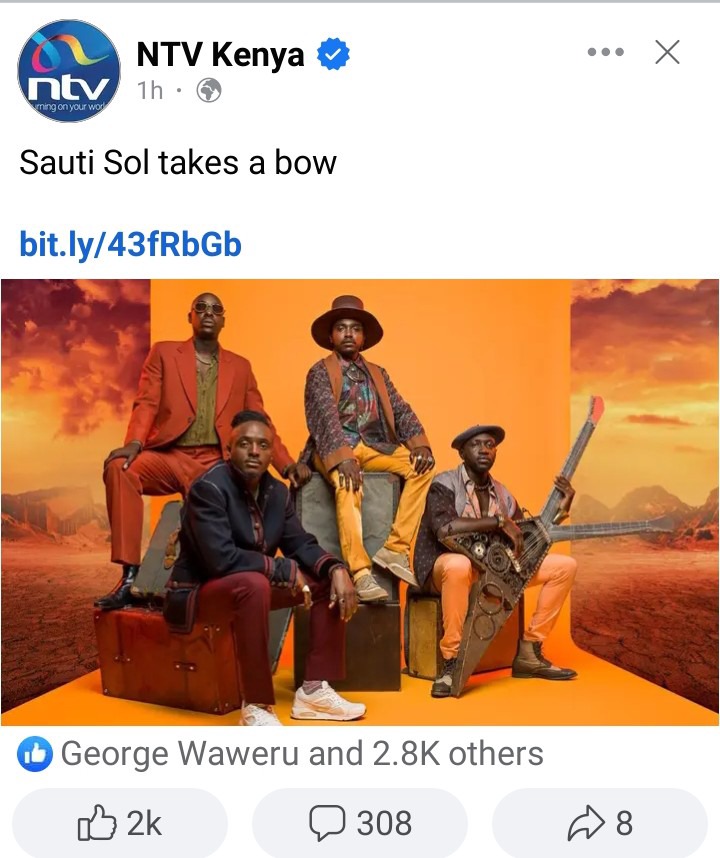 Content created and supplied by: Erkenya (via Opera
News )