Priscilla Wa Imani Reveals Who Introduced Her To TikTok.
If you are a fan of social media sites and especially on TikTok, you might have come across this video of a famous tiktoker called Priscilla Wa Imani revealing the person who introduced her to the social media where she is now earning from.
Priscilla is one of the famous tiktokers in Kenya who have a huge number of followers, she became famous for whistling and her videos went viral and thus he became famous.
She said that formerly, she hated social media until the time her children introduced her to tTikToktok and told her that she can be more famous than Azzaid Nasenya if she joins the platform.
After joining her fame grew and now she has landed many jobs via this platform, she is the brand ambassador of Kenshine real estate and brand ambassador of Raha Premium maize flour among other products. So she said that her children are like her destiny connectors.
Source 
https://vm.tiktok.com/ZM219Ymc6/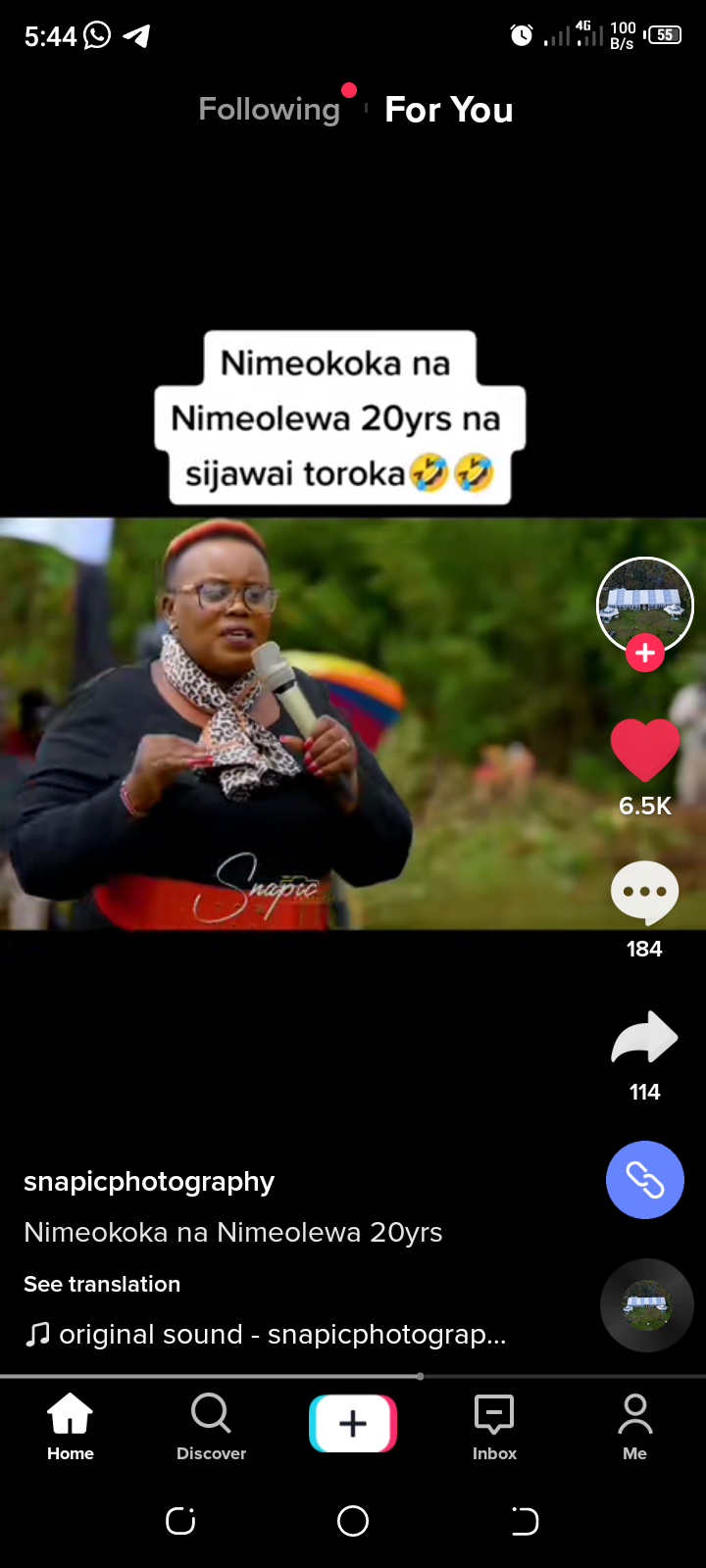 Content created and supplied by: @kenyanews-media (via Opera
News )