Photos, Zari Hassan Steps Out In a Queen Like Look As She Brands Herself The African Goddess. in her latest post, the ugandan born, Tanzania married and divorced, South Africa based socialite Zaro Hassan today took the ig platform by storm, as she shared striking photos of herself glowing in a fascinating queen like Outfit.
On her head putting on a gold crown. Her arms and neck respectively putting on gold bracelet and necklace. The Outfit is the mother of which iven made her proud making her brand herself the goddess of Africa.
I wonder what men want (diamond) how did he iven lose taste to such a Tasteful queen, blessed with the curves and all that beauty, fame and fertility. It's such sad that a man missed to see all that for i Don nkow what.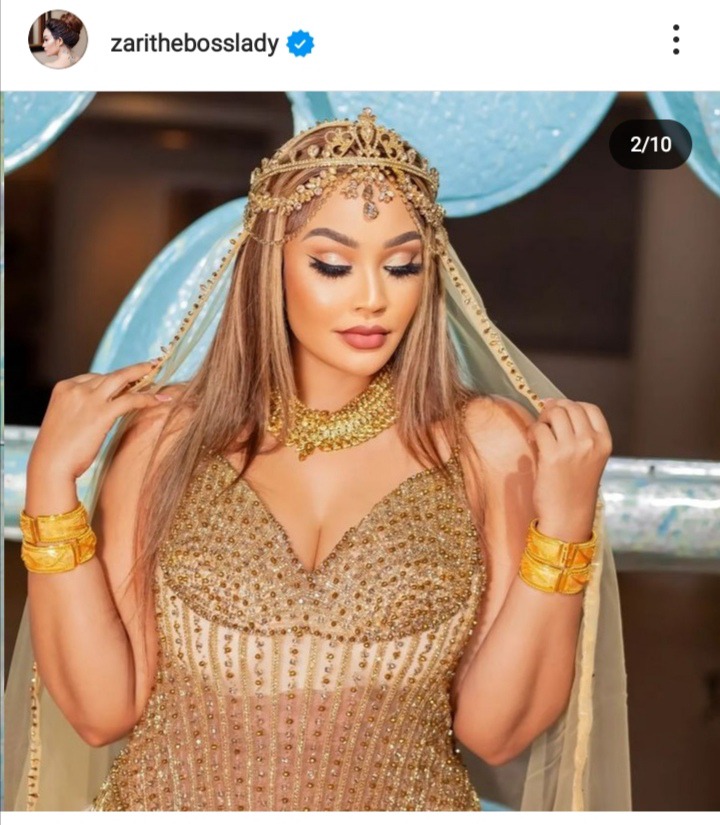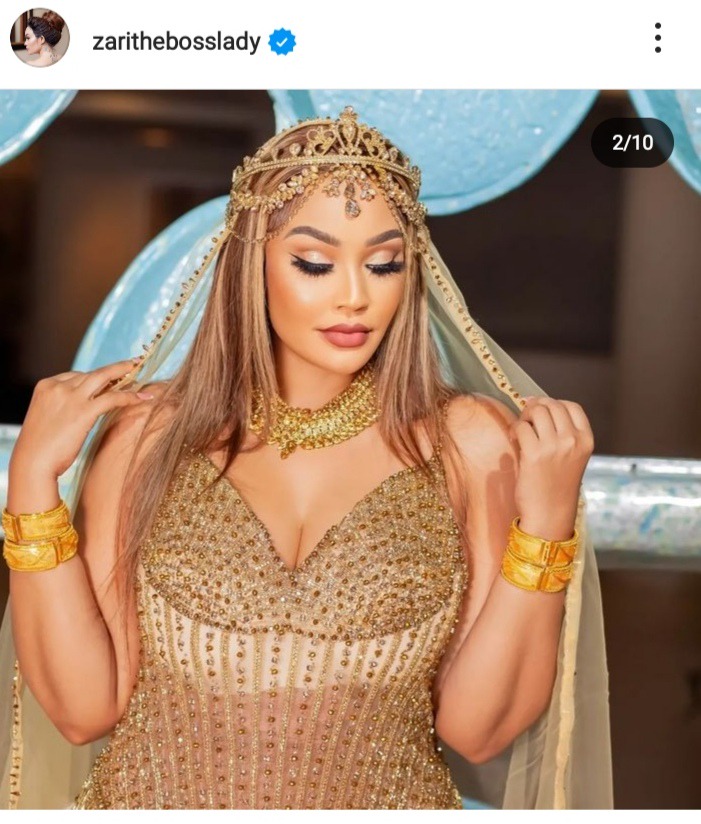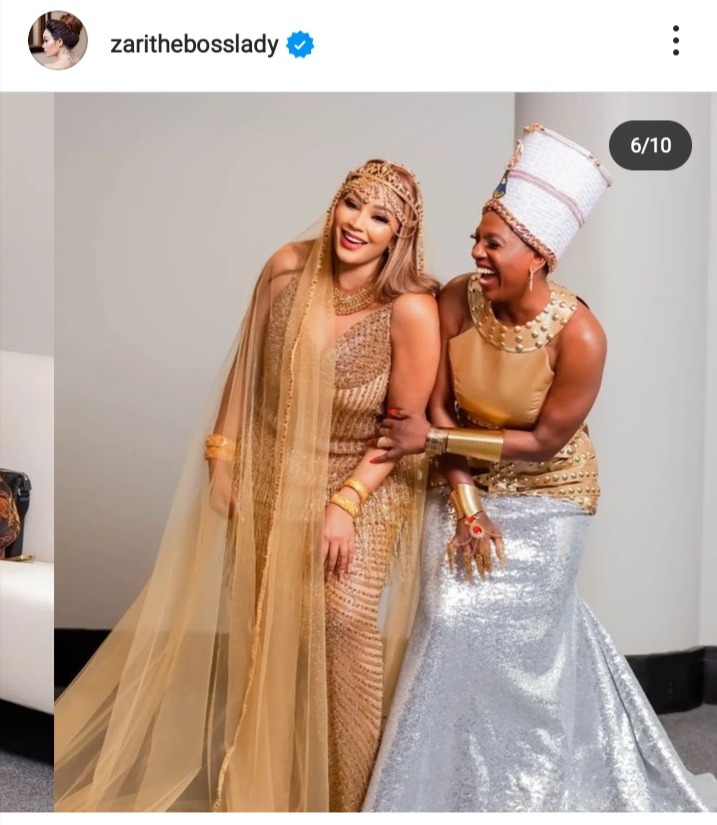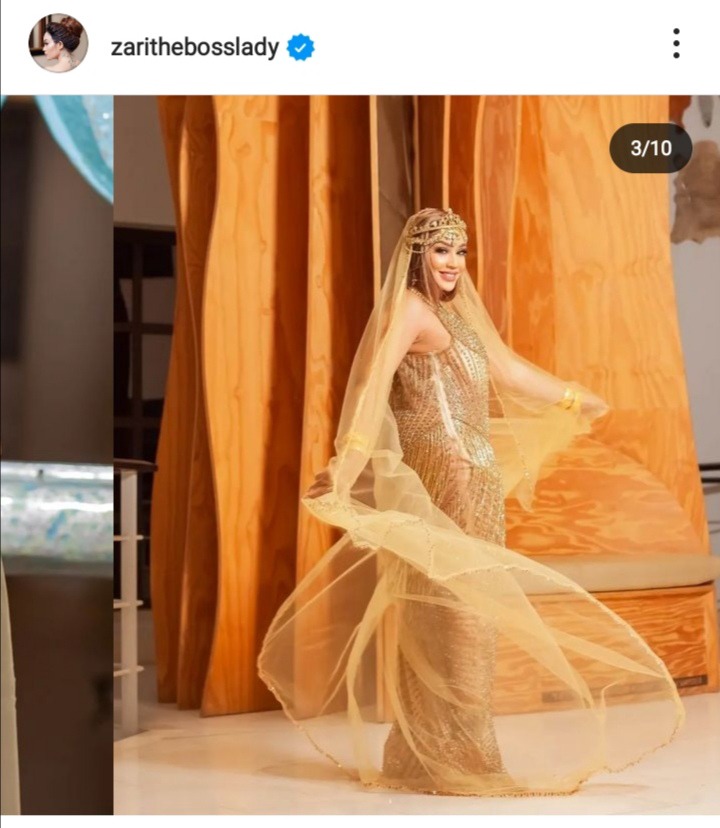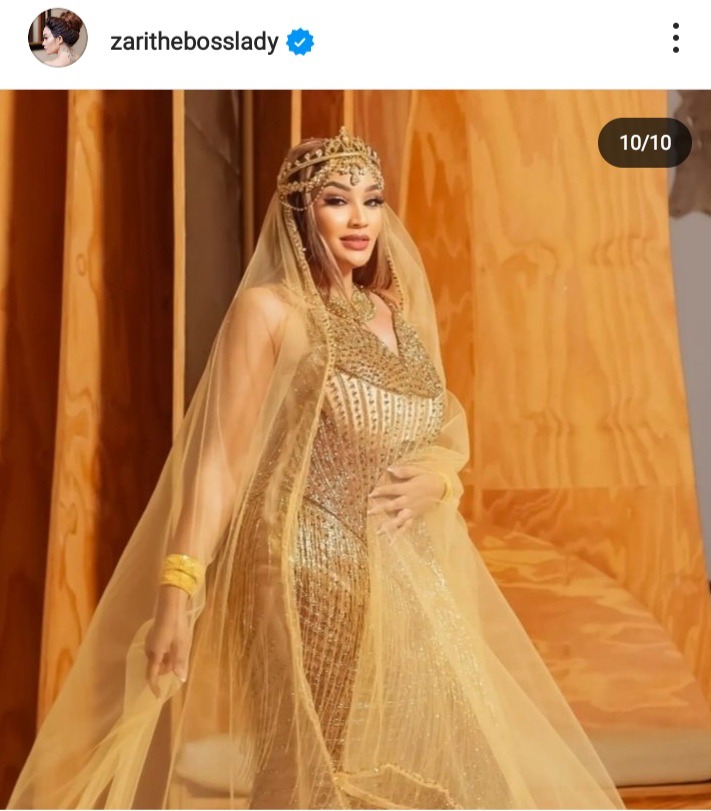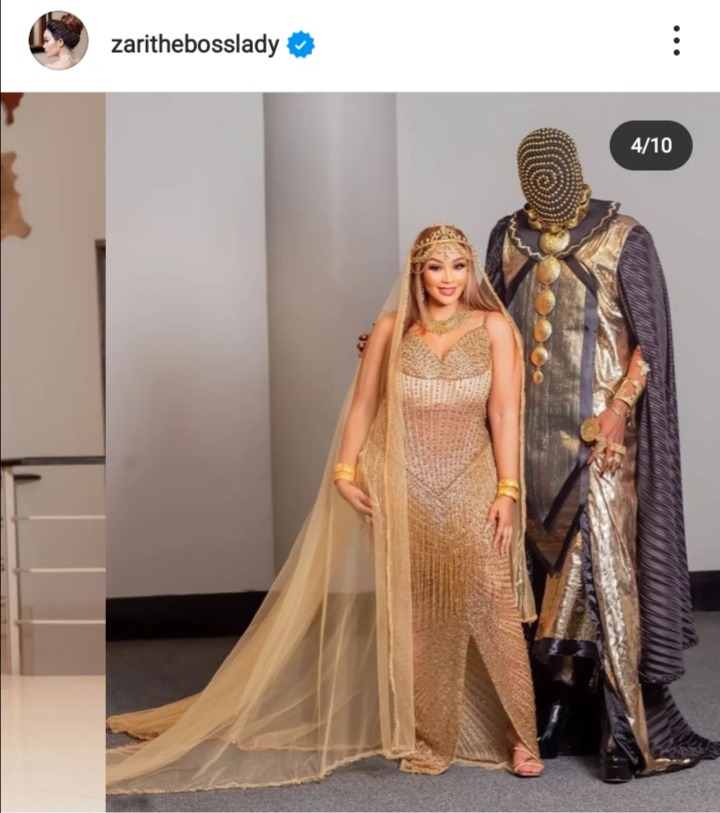 men on her comment section expressed their lust towerds her expressing Salaivation mode. 1 2 3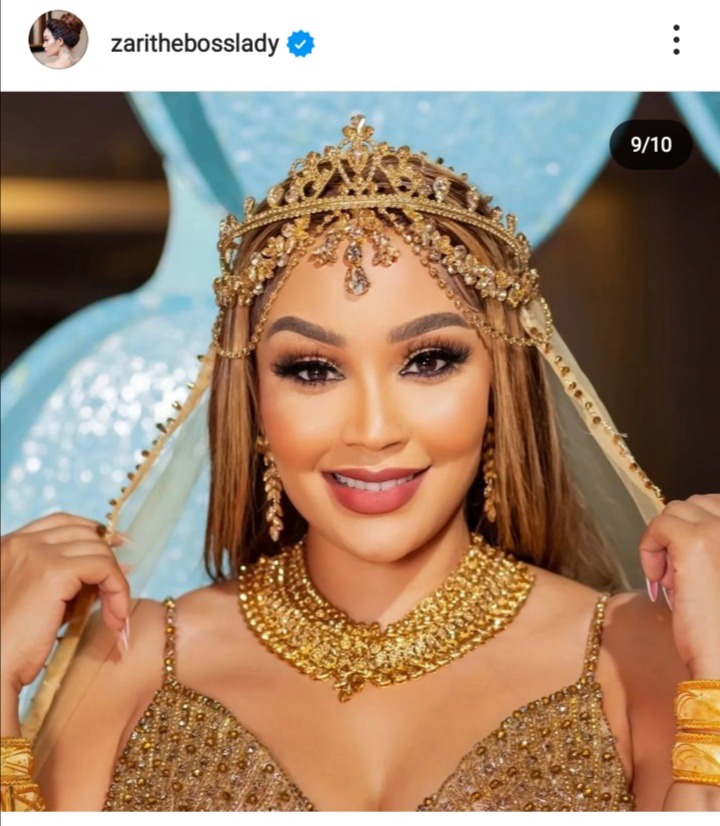 Content created and supplied by: Five-k.co.ke (via Opera
News )