Mugiithi musician Samidoh went ahead to state of his Facebook page, endless gratitude to my Narok family for the love and acceptance. You've touched my heart in indescribable ways.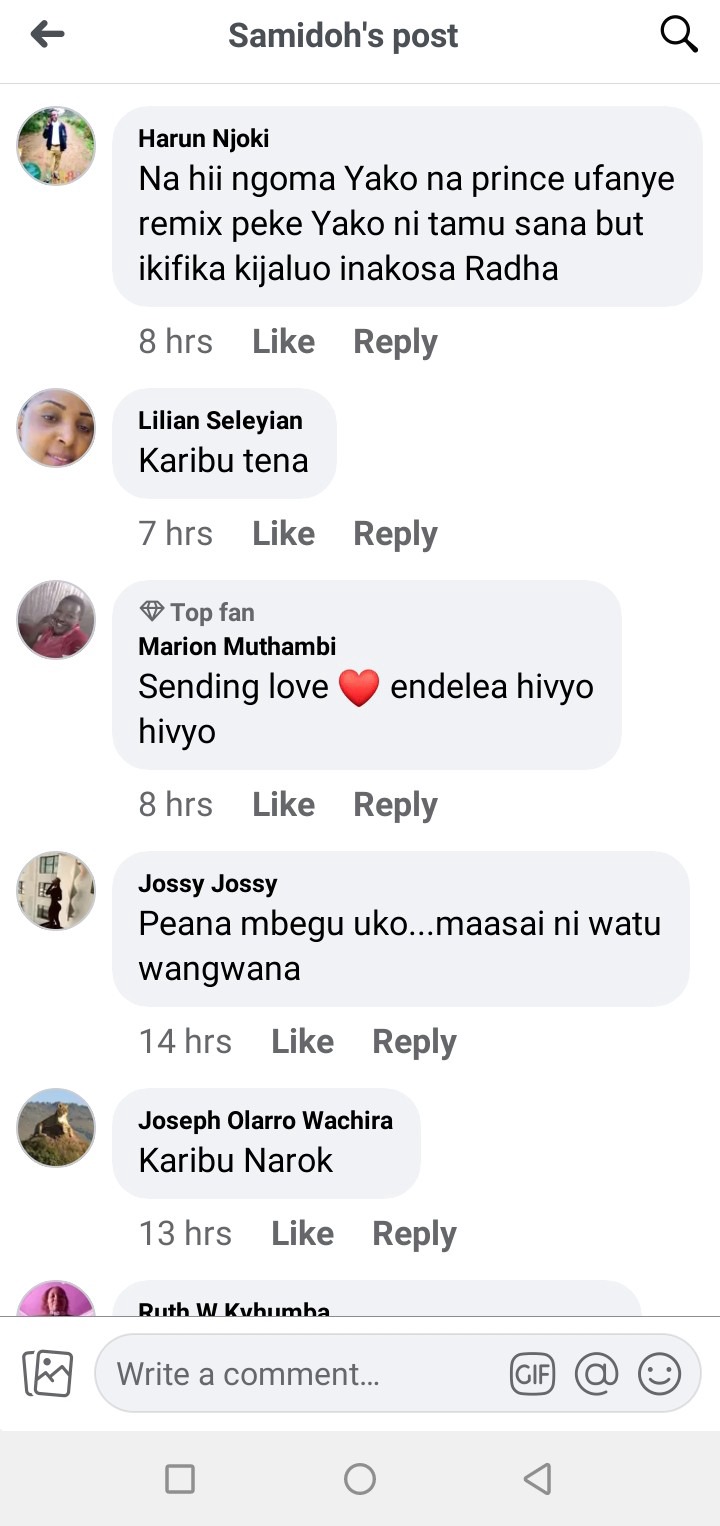 This is when a fan went ahead to allege that he should actually find a lady to impregnate her. The people really loved and were so excited about him.
A netizen alleged, You are lovable. The day i met you three weeks ago i saw a humble guy,accommodative,social and friendly. Anybody would love to be associated with you. I have agape love you. Since then i have seen my star.
If you go back home a winner, everyone will want to celebrate you and be proud of you, that's the happiness of our parents, brothers and sisters, may that be our portions.
You did it soo well, we didn't get enough of it welcome any time king Narok county 6th performance let it be a blast and a long one.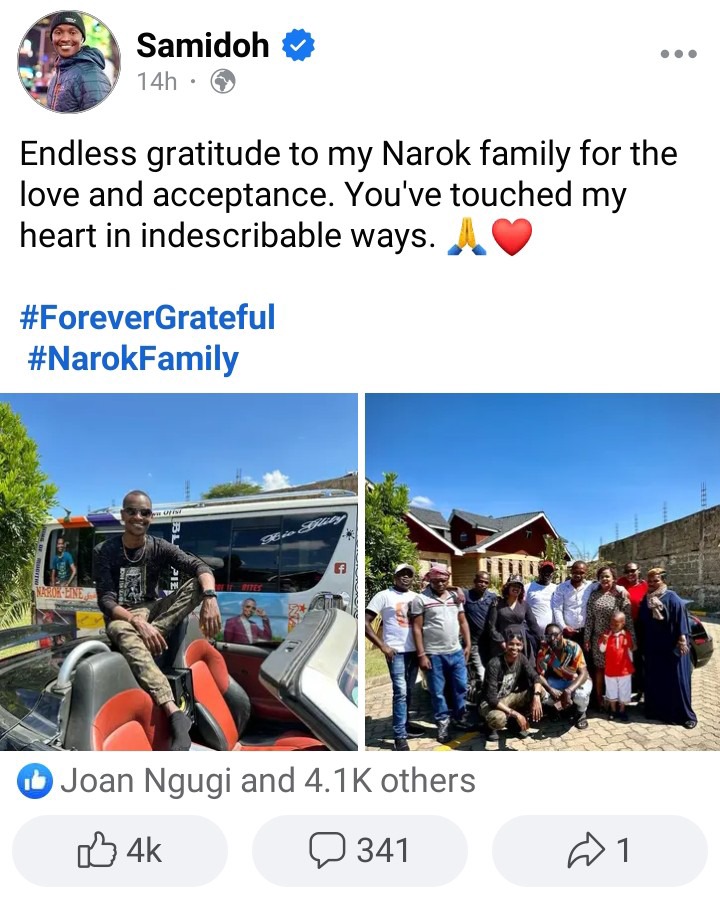 Content created and supplied by: Erkenya (via Opera
News )