Renowned Kenyan songstress Jovial whose real name is Juliet Miriam has now come out to trash critics who have lately been talking ill of her relationship. The 'Jeraha' hit maker recently introduced her boyfriend and as she reveals, a sectio of Kenyans on social media have been projecting negative energy towards her relationship. In a live session she hosted yesterday on Instagram, Jovial singled out a viral claim that her new boyfriend depends on her financially; an allegation which she rubbished as untrue.
As a matter of fact, Jovial revealed that her boyfriend Mike spends so much to an extent that she feels embarrassed. She urged Kenyans to cease from commentimg on matters which they are not indeed aware of.
"Mimi hata vile unaona sai ninaglow and my boyfriend knows I like good things which he always provides." Jovial affirmed.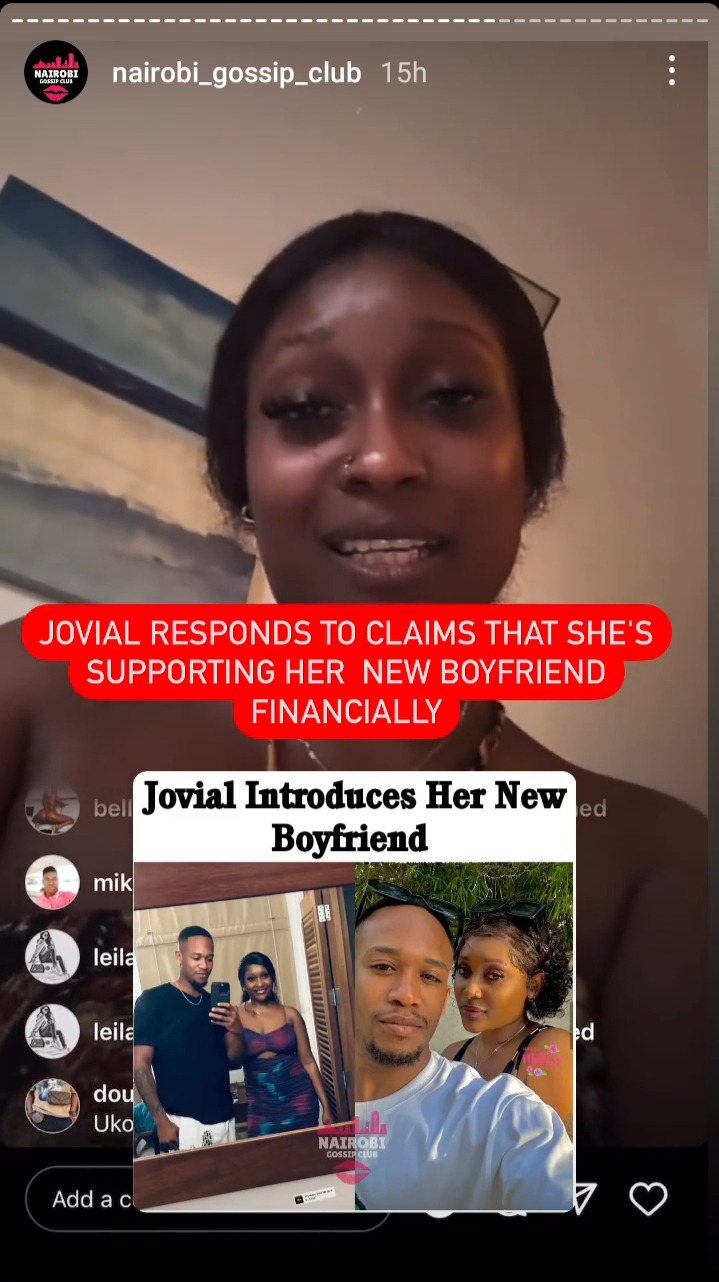 Moreover, the 'Mi amor' singer also commented on claims by critics that her new relationship won't last as she argued that all that depends on God's plans. What's your take on all these latest criticism faced by Jovial over her new relationship? Share your thoughts and reactions on the comment section below.
Content created and supplied by: Journalist_Aggrey (via Opera
News )