Marriage is a legally recognized union between two individuals, typically based on mutual love, commitment, and often accompanied by a ceremony or celebration. When we are talking about renowned celebrities,we cannot always miss out to mention socialite, businesswoman Zari the Boss lady.
However, Zari took to the instagram account and warned her Ex Diamond of using her name as a bet to win ladies. Zari went on to say she doesnt want Diamond and that she is married and that what he said did not go well with her marriage. The post read,
"Dear Ex, i have so much regard for you as the father of my kids and nothing can come between that. If there was a chance for us to get back together you'd come running back. How you sitting with ladies discussing me leaves me in awe. You can sleep with anyone you want without using me as a bet. I don't want you, i am not obsessed with you,matter of fact you are obsessed with me you cant replace me. You will come running like a cheetah if i called you back."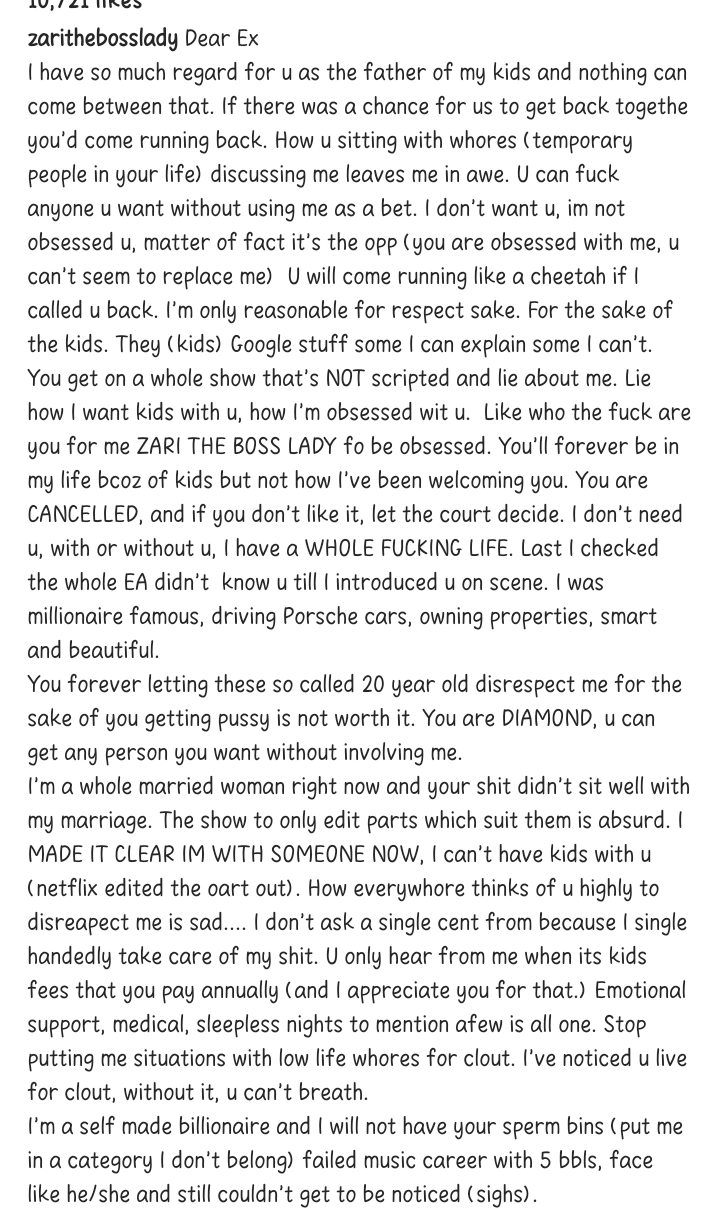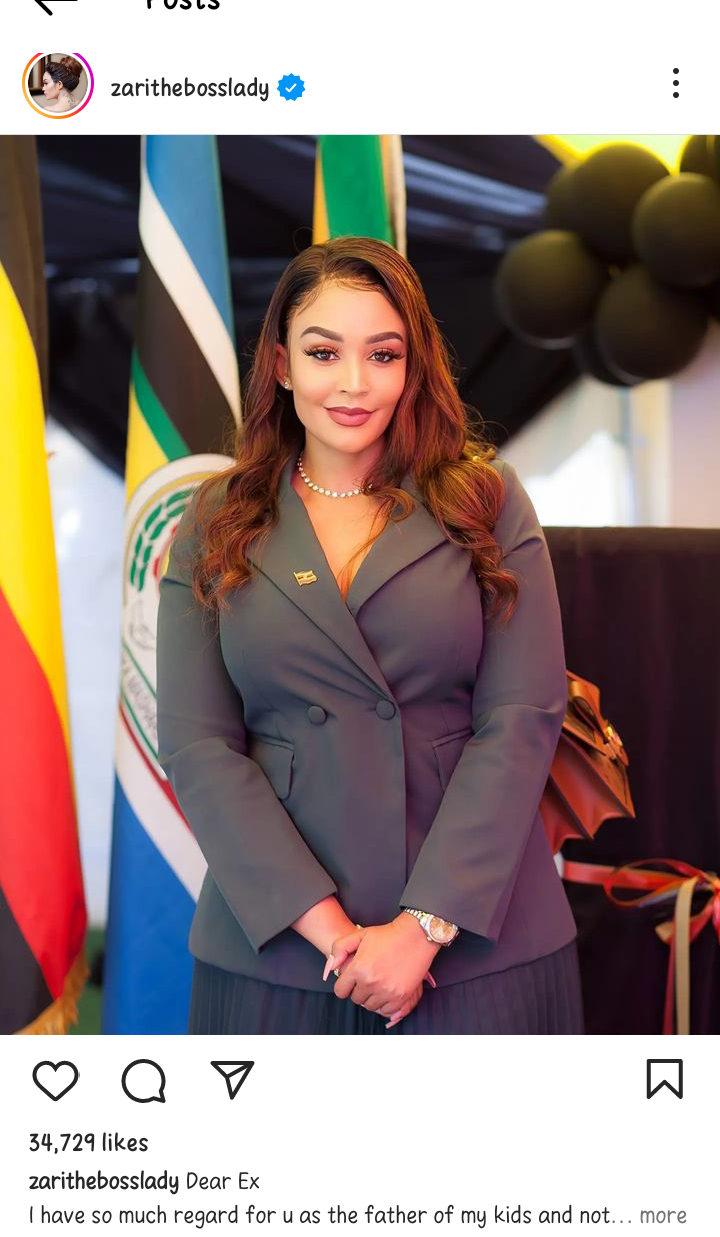 Thanks for your time. Please endeavor to leave your thoughts and opinion on the matter in the comment section box, feel free share with others and also do not forget to like.
Content created and supplied by: HotnewsSantos (via Opera
News )