Gospel singer Peter Omwaka aka Guardian Angel has expressed sincere thanks to his wife Esther Musila for the great support she has continued to give him in his music career.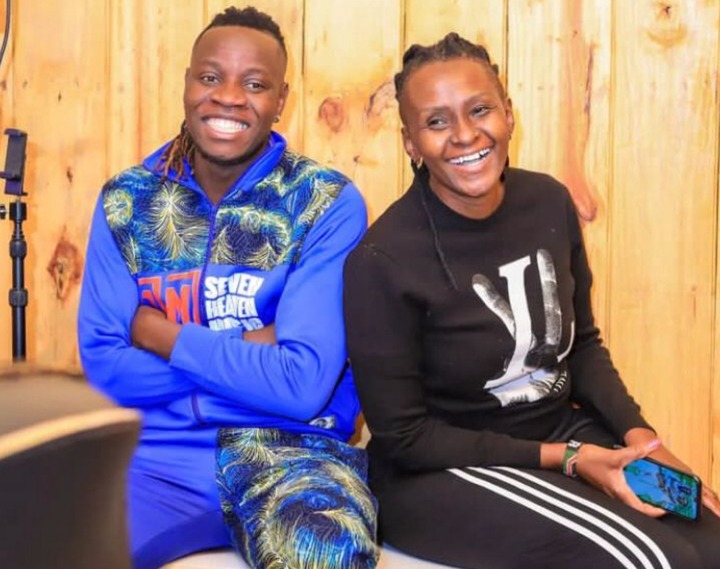 In a joint video that they shared on Wednesday, the 33-year-old musician noted that Mrs. Esther Musila has been very supportive in life and professionally.
He admitted that his 53-year-old wife has been such a blessing to him that he cannot live without her.
"Thank you for always supporting me. Your support is something I cannot do without," Guardian Angel said.
He added, "There are people I can do without, but you are not one of them. I really appreciate what you do for me in my music career, the gospel industry. And for me as a human being and a husband."
The couple made the special video to thank everyone who contributed to the success of Guardian Angel and Rose Muhando's new song, 'Gharama.' They thanked the gospel singer from Tanzania for the good cooperation in creating the song and the fans for continuing to watch, listen and fan the hit that was released last month
Content created and supplied by: Sally (via Opera
News )