More details have continued coming up following the mysterious turn of events at Shakahola Forest that has left many in total disbelief. As we speak, it was revealed by NTV documentary that Mackenzi had a wife he married for the first time. However, the wife just disappeared mysteriously under unclear circumstances. This is exactly how Mackenzi covered up the story and nobody investigated the matter.
Many people are suspecting that his former wives' death might be linked to the things that happen at Shakahola. Nobody is aware if the wife fasted to death or she was might have been brutally murdered. This remained a story of the past since nobody watches what Mackenzi does every time.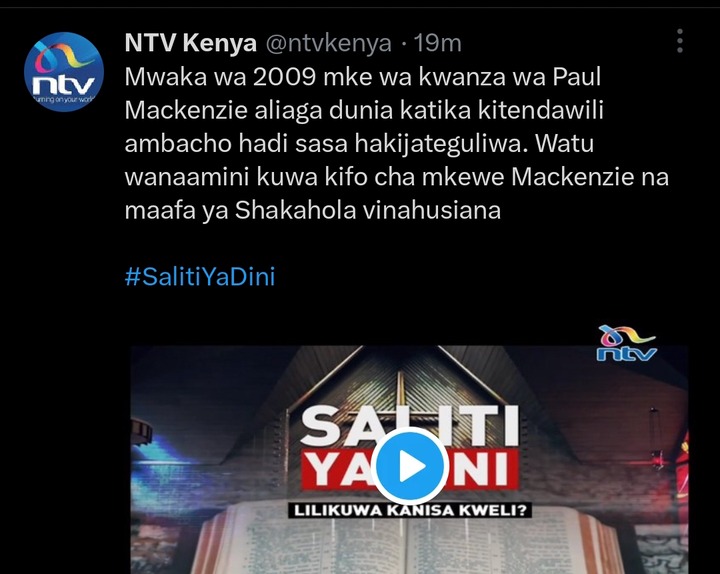 It took him a short while to convince another lady and marry her from the coast. The new wife who was arrested with him is being investigated on any contribution into the death of people at Shakahola.
Content created and supplied by: Alganonkadi (via Opera
News )