Diana Marua has penned a sweet message to Morgan Bahati. This is while sharing images showing his transformation under her care. She has said, you are the biggest blessings of my life. I love you.
In regard to that, Kenyans have showed Diana Bahati overwhelming love, they have said that she has been an excellent mum to the teenager.
That's why you will remain being blessed, not even me can raise someone's kid perfectly. I love the way you treat Morgan,Keep up and God's blessings will forever be flowing in your home.
Those who underated bahati when he got married to dianah, they thought he was a small boy now look at him! He is living in a lavish life style.
You deserve all this blessings Diana. The way you treat Morgan and Mueni and your workers attract more blessings to you and Bahati from the Most High. Keep rising and shining girl and get more babies for you are capable of providing for them.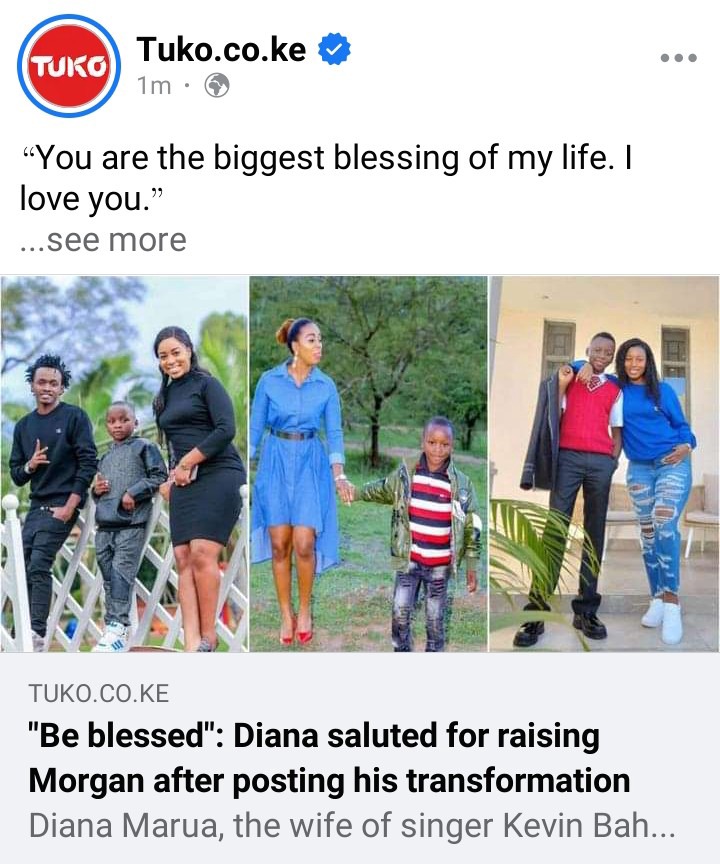 Content created and supplied by: May254 (via Opera
News )