A source has revealed that Bernice Saroni was not having it after what a fan commented on Edday Nderitu's dressing.
This was when they cruised New York with their kids. Edday was spotted as she rocked a miniskirt with a floral top and sandals.
On regard to this, Bernice defended her friend, noting that even babysitters got paid handsomely.
One netizen has alleged that, she has a pear body,someone needs to come to her rescue matters dressing her body shape.she should look for fashionable step mum,she will help her through.
Another has said, people should allow this woman to rest though she needs to hit the gym while there and first scare her sorry husband. People are just ignorant we don't wear Vitenge in yues during summer and actually her dress code is appropriate for summer.
That fan is jealous so longer as your living your life to the fullest in yues babysitting is paying handsome am happy for her.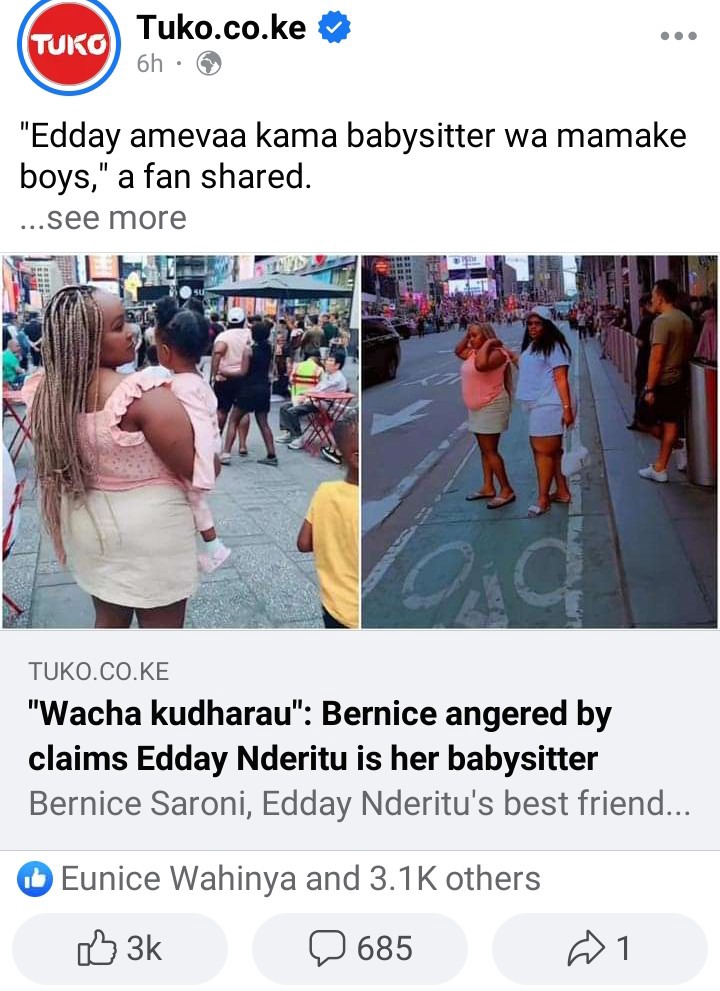 Content created and supplied by: WambuiP (via Opera
News )