Georgina Njenga, the girlfriend of celebrated Kenyan actor Tyler Mbaya alias Baha has gotten candid about her little-known postpartum experience.
Photo: Georgina Njenga
Taking to her Instagram account, the sassy digital creator who is also a model disclosed that she has been suffering from postpartum hair loss, ever since she welcomed their daughter Astra Kamau to the world.
"One thing I only leant about after getting a child is loosing hair is actually a thing, they never told me that part 😭
Aiiih my hairline is screaming HELP 😭" Georgina Njenga wrote on her stories.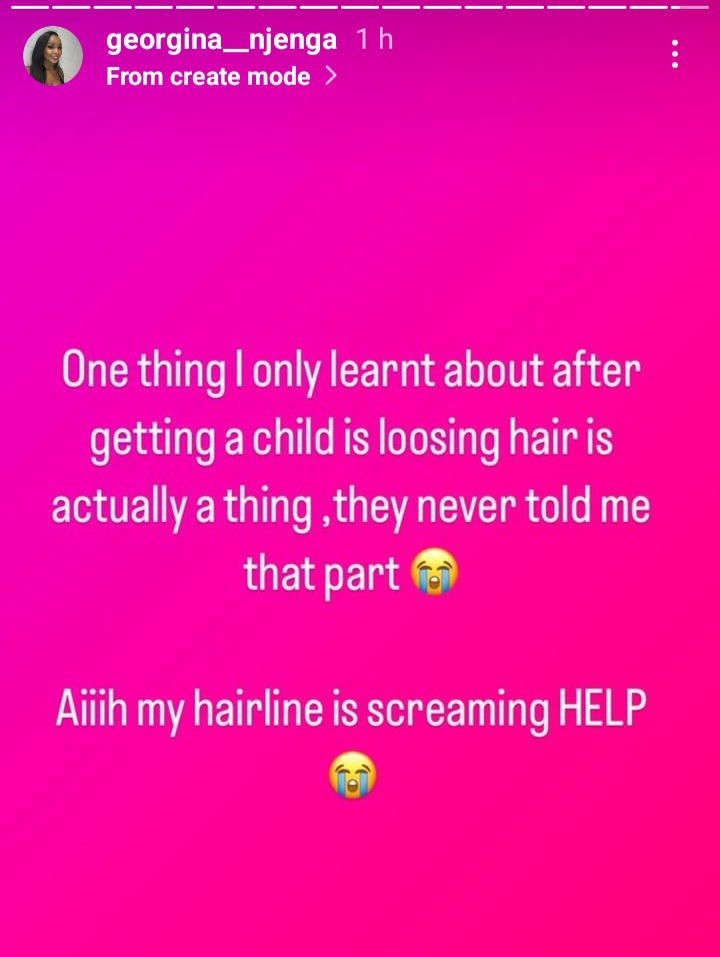 According to reports however, the postpartum hair loss is actually a common occurrence among expectant mothers.
This is usually brought about due to a decrease in oestrogen levels in the body, that may be brought about due to different reasons.
Georgina Njenga weight struggles
Aside from the postpartum hair loss, one thing that Georgina Njenga has also struggled with is her body changes during and after pregnancy.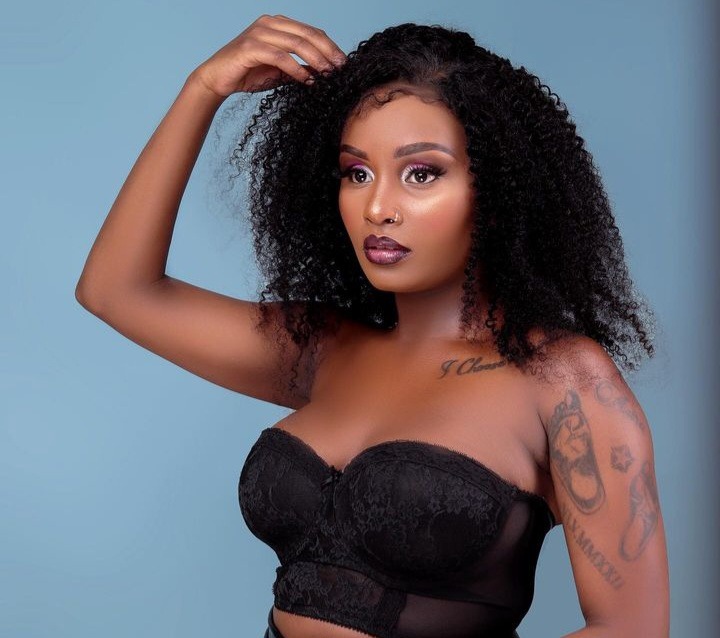 The sassy model infact gained a lot of weight, and at one time it got upto 62 kgs.
This is a lot especially when you consider that the most she had ever weighed all her life was 52 kgs.
At one time the mother of one also revealed that due to her weight gain, she got a lot of body-shaming from people online.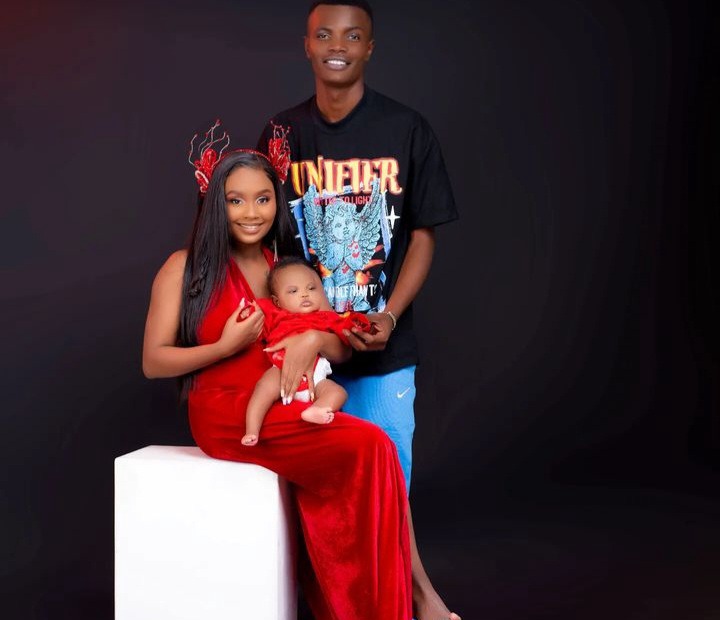 Photo: Georgina Njenga, Tyler Mbaya and their daughter Astra
"Ever since I came back to my social media accounts, I've come across all comments 'your boobs are sagged' they are bigger' umenona' work on your body' and other nasty things.
In response to this, Georgina Njenga however made it clear that she would not succumb to social media trolls.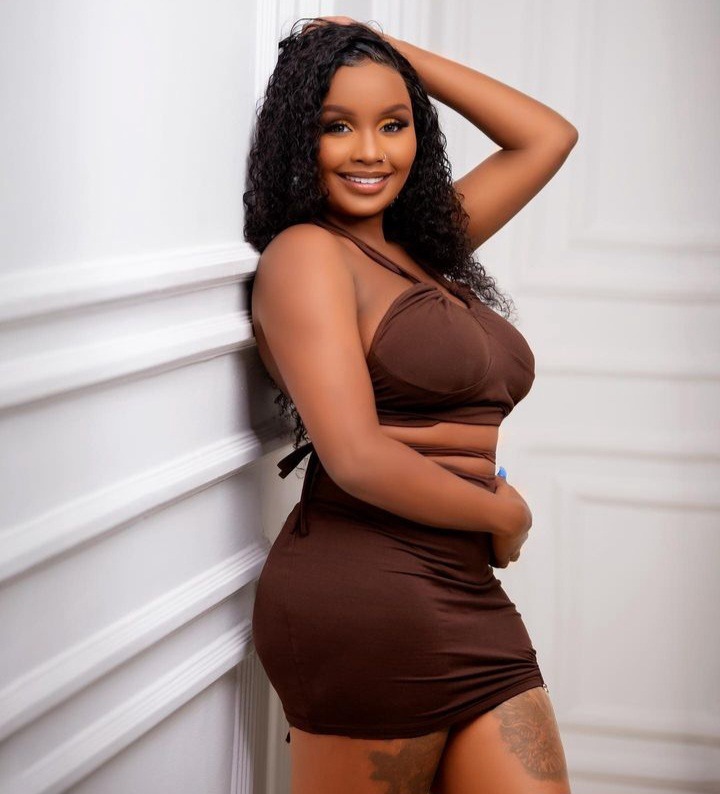 "But one thing I've promised me is I won't feel pressured to bounce back, I made a whole human being in my body and I'm breastfeeding her.
I'll take my time to get there because I am beautiful regardless. For the stretch marks I got I will embrace them because they are marks of love" she said.
In another post, the mother of one also admitted that it took her a whole year to feel like her old body is back after giving birth as shown below.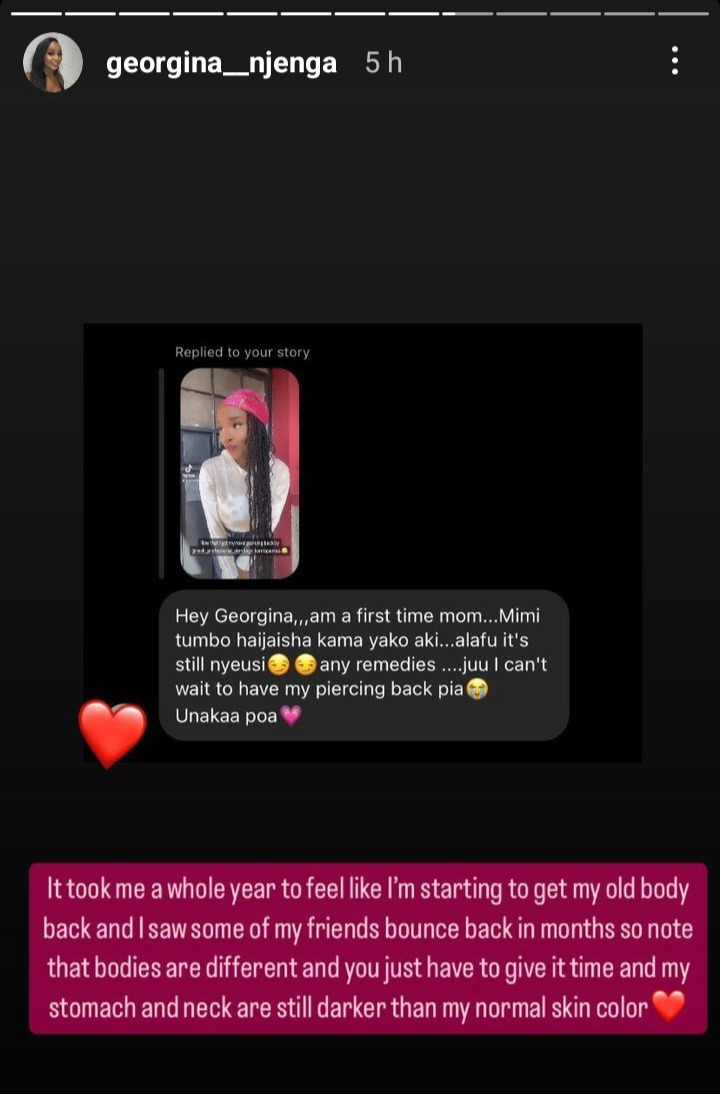 Georgina Njenga and Tyler Mbaya actually welcomed their daughter Astra to the world on the 6th of May 2022, and therefore the young one is just slightly past a year old right now.
Content created and supplied by: Liwiwriter (via Opera
News )