The media circle in Ghana can sometimes give information on personalities which in the end will be proven to be false.
This is the same issue that has gotten Kwame Baah furious. Someone took to social media to say that Kwame Baah's contract with Asante Kotoko has ended.
According to the writer, the information was from the public.
This is what the writer said,
"Per public info, kwame's contract ends tomorrow."
This did not go right for Kwame Baah and the writer apologized with this statement:
"If it happens he has renewed with his club…. Trust me I will apologize to him 3 straight days without shame."
In Kwame Baah's response, he said;
"I don't need your apology! No! And I don't care about public Info about my contract or anything.. and you are not the one to push me to say things. But never draw a picture about my handlers when you haven't been in contact with them! That's all I'm saying!"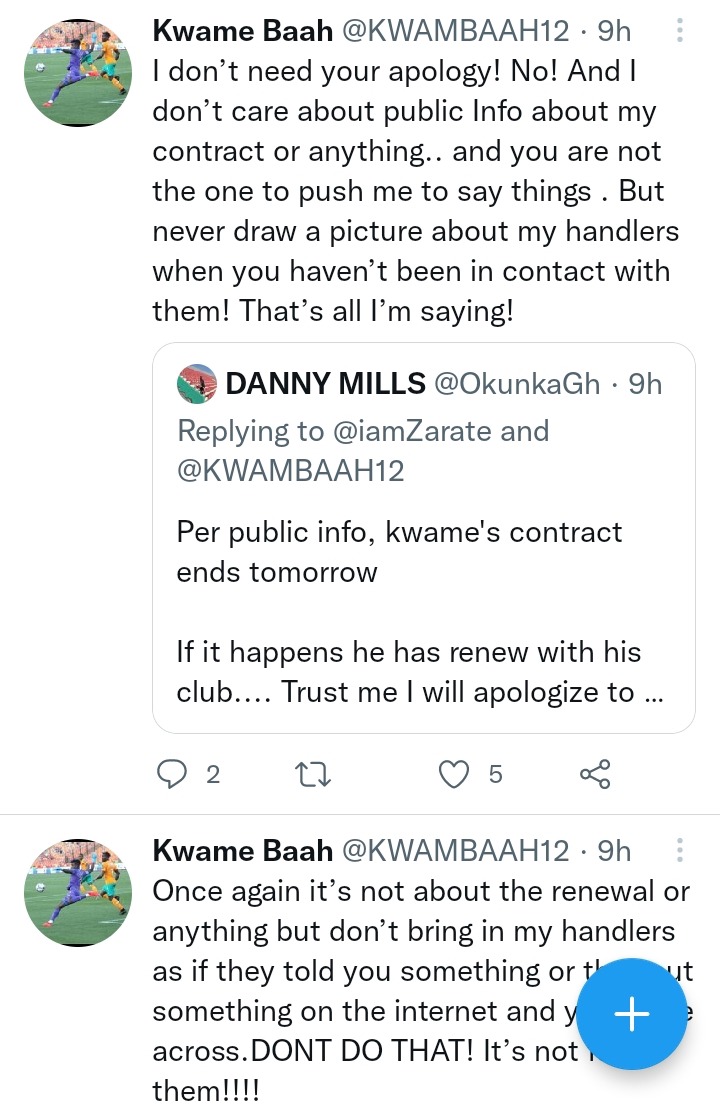 Content created and supplied by: ArkmanSports (via Opera
News )